Berlin rocks!
The biggest impression and the sweetest aftertaste of Berlin is its informality, energy, youthfulness. Just like there are cafés and anti-cafés, anti-cities should exist along with cities. We spent most of our time in East Berlin, and it feels like a genuine anti-city, or in other words, a city with very special values.
The democratic spirit of Berlin is something to enjoy. Abundance of vegetation and lots of chilling young people. No cops! They either put on invisibility cloaks, or wear civilian clothes, or sit underground, watching through periscopes. Lack of turnstiles in metro and other public transport – that helps to maintain free flowing of energy in the city. Big nice tables and benches along wine stores, with all kinds of folk having a cultured pastime while sampling freshly bought wine.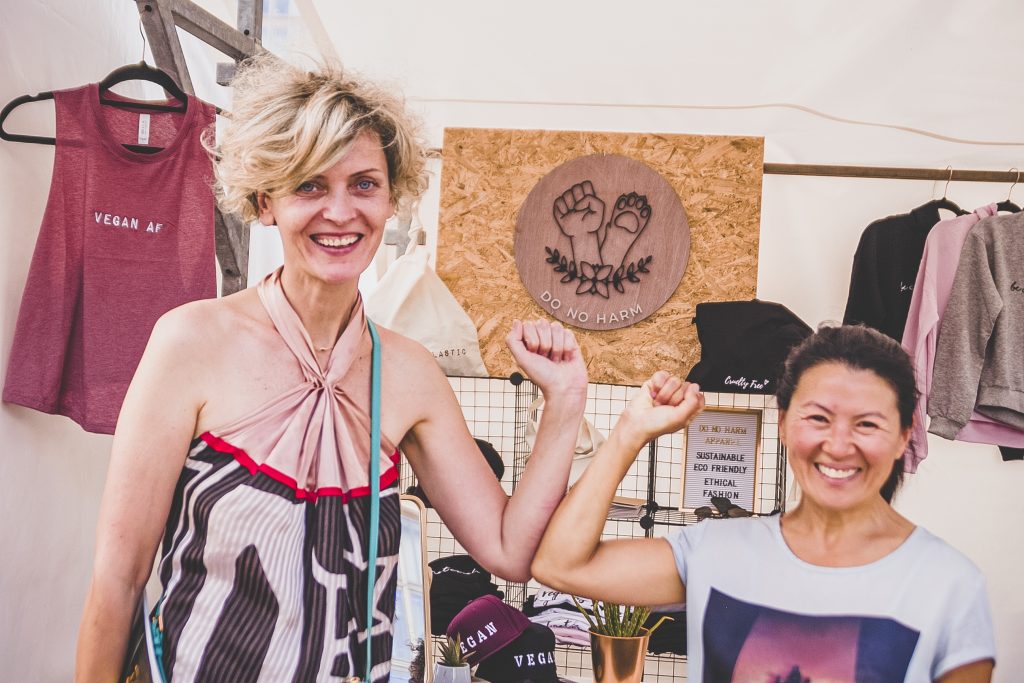 Ah, the people of Berlin – different, beatiful, reading, dreaming, chatting, drinking wine, beer, cider – in the city that never sleeps. If we understood right, it's here in Berlin that not only restaurants but stores too has fought for and kept their right to stay open until last customers, who sometimes come along with Saturday morning.
Other top impressions are diversity, students everywhere, 24 hour bicycling. It's never too late for young men to take their dates home on a bike's frame or cross-bar. How romantic! Add equal measures of street art, road construction works everywhere, terraces and all kinds of vessels on Spree, and then top everything with vegetable growing lots within the city limits.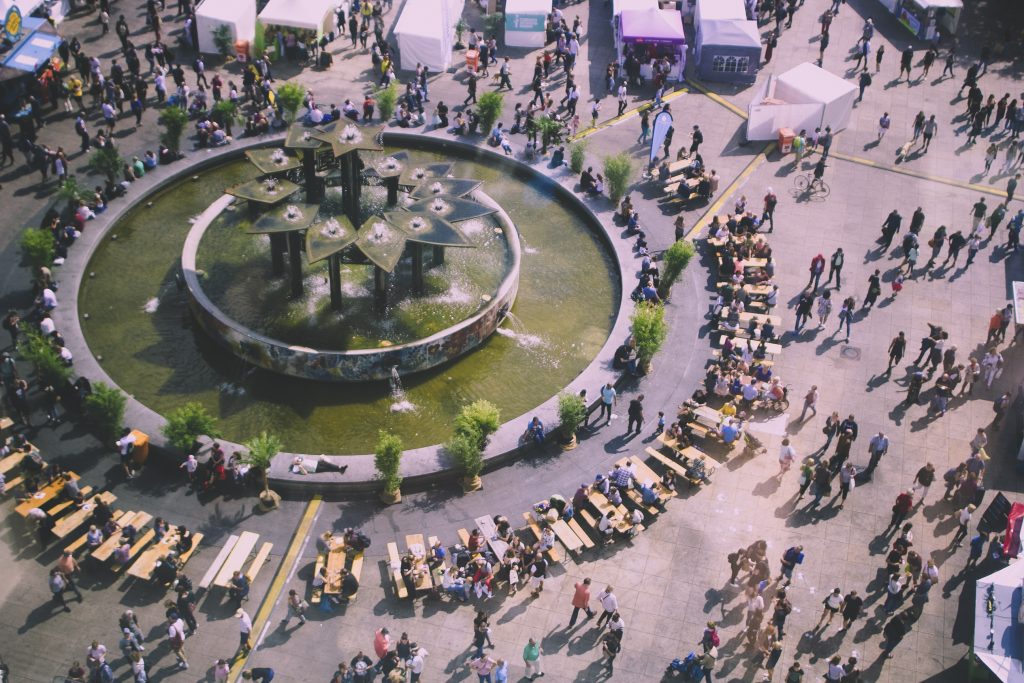 Weather, location, program
We were lucky with the weather, it was just +33 :))) Considering how hot it was in Berlin through many recent summers, we would suggest organizers to may be move the Fest to a greener location next time. Alexanderplatz is surely a very central spot, and people crowds are huge (organizers claim 50 000 visitors went through the square in three days of the Fest), but having no trees makes it feel considerably less green.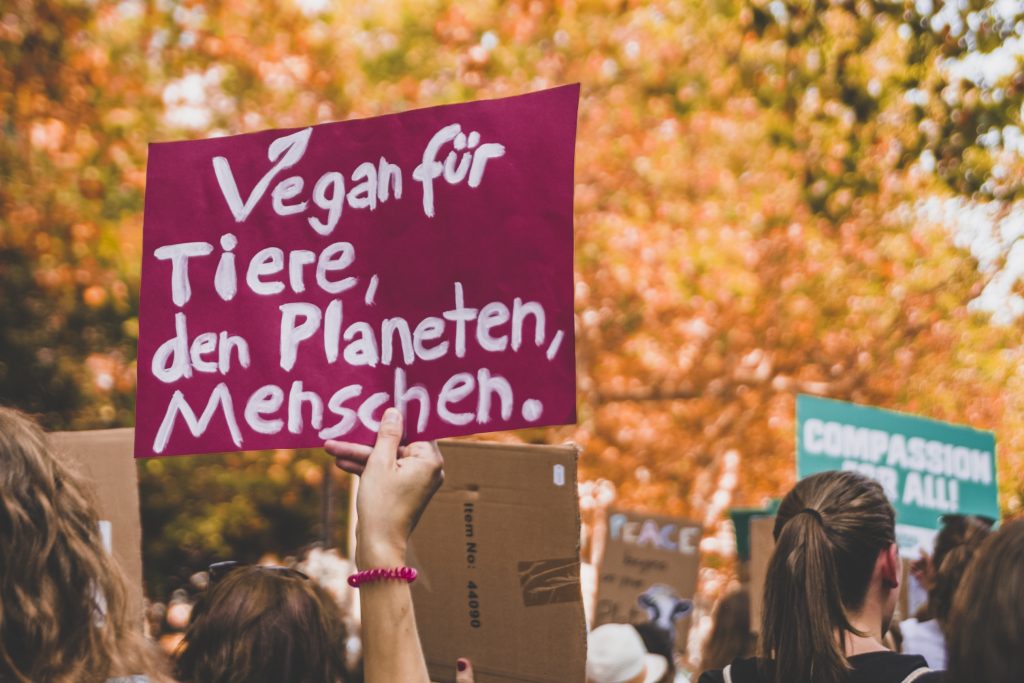 Festival's program was jam-packed with everything from vegan culinary classes to jazz and electro swing dancing parties. There was an animal rights march, joined by vegan celebs and professional athletes. The market had 70 participants, including stuff for kids, like body art and temp tats, information «Ask a Vegan» stands. Our neighbours where vegan farmers sharing their biodynamic horticultural experiences and offering susbcription for a weekly delivery of season's fresh veg and fruit.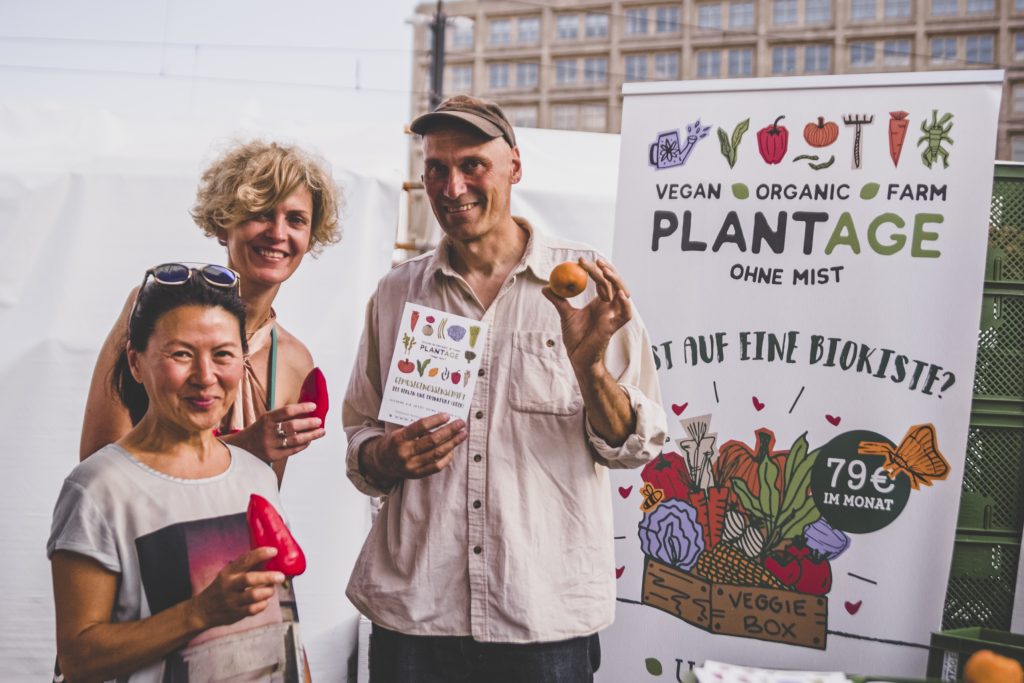 What we were doing
… eating vegan ice cream, drinking freshly squeezed sugar cane juice, just chilling. Advocating slow beauty to our customers. Advising simple and beautiful rituals to add new depth to daily skincare routines. Talking a lot about conscientiousness, ethical production practices, safety and purity of plants that we use. Endlessly chirping about respect to nature and environment, and that we never test our products on animals. We also shared how one can slow down a bit and listen to oneself: try warming our face or body oil up in the palms of your hands and inhale the scents. This way you focus attention on yourself and tune your body to the home SPA experience ahead.
We went sky-high on the Fest's second day, hearing 'I love you, I'm buying everything' from the girls who purchased and tried our goods on the first day. We swear, there were several of them 🙂 Anyways, no surprise, since majority of our stuff is made with natural essential oils, that interact not just with our skin, but also with our emotions and mental well-being. People with a great sense of smell can't but fell in love with our products, because every time they care about their skin, they also get a seance of aromatherapy – relaxing, relieving stress, improving their mood.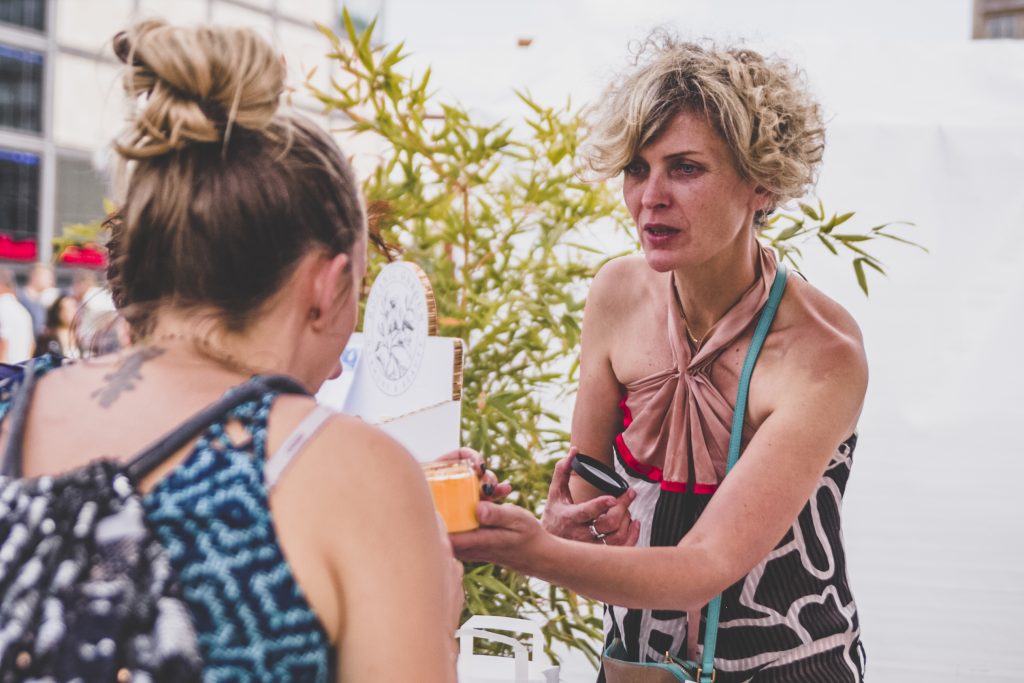 And, naturally, we'd checked with locals where do they go for yummy vegan meals. Many's favourite is 1990 Vegan Living. The place is run by a Vietnamese family, they cook with a lot of passion and endless imagination, especially lotus salads and mango – and it's all tapas-based! So many great treats to try, worth going with a big company. Totally recommended! Overall, Berlin deserves to be hailed as a vegan capital of the world: every fifth cafe has a V sign, stores have a big choice of organic foods, including vegan ones. On our final day we visited Charlottenburg – isn't it sweet that there's no need to travel far away from city limits to find yourself in idyllic parks and gardens with quiet ponds, green groves and cozy pavillions. If you decide to come, take along a hammock. Putting it up between a pair of trees would take only a second, and then you can enjoy your lightness of being endlessly and effortlessly.